In silver for women and men (formerly L by L'AVARE)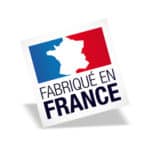 Made in France jewelry Do you know the jewelry L by L'AVARE ? L by L'AVARE is a very fashionable French brand created by Olivier LAFOND. His credo: silver jewelry in all its forms. White silver, it is rhodium-plated silver: precious metal, but you can also find gold-plated silver: vermeil and ruthenium-plated metal close to platinum with its black reflections.
Showing all 37 results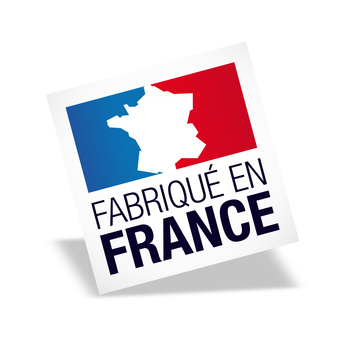 Olivier LAFOND's jewels for men and women.
Peculiarity very appreciated, many of Olivier Lafond's original jewels can go
as well to a woman as to a man
. Pingtipong offers you a wide selection of Olivier Lafond jewelry:
bracelets
very trendy associating silver rings on high performance links used in skydiving
.
These are certainly the jewels most in tune with fashion and the latest trends for men that we offer you. Combine them with the bracelets from the old L'avare collections and you will create a superb collection. .
Feather jewelry
Only precious metals.
Pingtipong offers you
rhodium-plated silver jewelry 100% rhodium-plated silver jewelry
or in association with a
linen braiding
but also
feather earrings in silver
,
father necklaces in rhodium-plated silver from L'AVARE
. On request we can offer you all jewelry in vermeil, i.e. gold-plated silver. Of course no risk of allergy because these jewels are 100% made of precious metal.
Jewels made in France
A very important quality factor for us, all the silver and vermeil jewels are made in France, all the assembling are made in France.
Buy silver jewelry at the best price ?
Pingtipong bijoux, regularly offers you the lowest prices so that you can offer or give you the jewelry you like. Do not hesitate to regularly consult the shop to see the novelties and the promotions that we propose.
Les bijoux L'AVARE in the articles of our blog :
. You will find plenty of information in the articles of our blog dedicated to the sparkling jewelry L'AVARE, interview of Olivier LAFOND the designer, news, practical and technical information:
New AVARE jewellery in vermeil - GOLD arrives at AVARE -
March 17, 2014 :A presentation of 2 new bracelets and 2 sublime earrings made with the AVARE feather in vermeil.
Bijoux L'AVARE - Questions to Olivier Lafond, the creator
: December 16, 2013: A nice interview of this jewellery designer who always hits the bull's eye with his Made in France silver jewellery.
How to attach a Brazilian bracelet? Video inside
11 December 2013: A subject that does not directly speak of L'AVARE jewellery but is strongly linked because all the Brazilian bracelets we currently offer are signed L by L'AVARE.
News: Colourful Brazilian bracelets by L by L by L AVARE
December 8, 2013: Presentation of the authentic Brazilian bracelets by L AVARE.
Fashion jewellery: Why buy French? New silver bracelets L by L'AVARE world premiere
October 7th 2013: Presentation of the L'AVARE bracelets, made from authentic Brazilian bracelets and the L'AVARE silver arrow.
Nos bijoux argent L by L'AVARE on Clémentine's blog
on October 6th, 2013: Clémentine, a nice blogger from Lyon, France, flashed on our L'AVARE jewels and in particular 2 small bracelets in the shape of a feather and an arrow. title="Qu'est-ce que l'argent rhodié - L'AVARE jewellery in rhodium-plated silver" href="/bijoux/qu-est-ce-que-bijoux-argent-rhodie/" target="_blank" rel="noopener">Qu'est-ce que l'argent rhodié - L'AVARE jewelry in rhodium-plated silver 26th August 2013: Little known to the general public, rhodium is a precious metal more expensive than gold which gives silver a brighter sheen and prevents it from oxidising. This article discusses this jewelry technique in more detail.