Ceramic jewelry with superb colors
[caption id="attachment_371" align="alignleft" width="150"]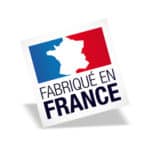 Made in france jewellery[/caption] Christine Alloing is a designer from the Lyon region. The Pingtipong site presents you its most beautiful works of ceramic jewellery. Their deep colours and powerful reflections guarantee you natural jewellery like no other. Enamel is a subtle material, with a very pleasant contact: the enamel jewel is a terracotta creation whose touch adapts to the temperature of your body. You have the unique sensation of a light and warm jewel.
Showing all 10 results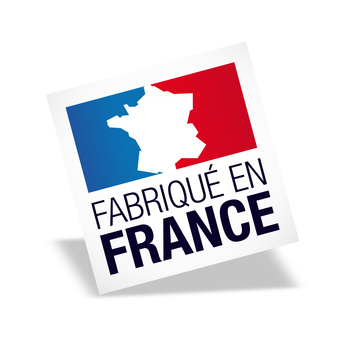 Jewelry with simple and modern shapes
Our creator has been perfecting her technique for years recognized in her art, she creates jewellery with structured shapes: circles, rectangles, squares, flowers and very modern geometric models. Treat yourself: buy or give away ceramic jewellery. Let yourself be seduced by the colourful ceramics: apple green ceramic necklace or red glazed ceramic jewellery, there is something for everyone! The technique of high-temperature enamelling, which is becoming increasingly rare today, brings to the
creator's jewellery
by Christine Alloing colours of incomparable depth. The palette ranges from fiery red, moon brown, lavender, titanium, apple green, cadmium yellow, ruby pink, ... to golden brown ... .
Quality jewellery made in Lyon
Les Ceramic jewellery Christine ALLOING are 100%
made in France
: made in Lyon with local materials, the terracotta is worked by hand and then glazed with a brush. The black or white clay is first worked, cut and dried. It is then sanded, coated with another layer of clay of another colour or assembled with other pieces. This is then the enamelling stage, i.e. firing in the oven at 980° for 20 hours. Each jewel is unique and will come out of the firing with its own reflection, its own colour. Contrary to a mass production, often delocalized in Asia, we select for you quality jewellery with a local and responsible creation process. These timelessly designed products will retain their beauty over time.
Original and accessible creations
Finding real handmade ceramic and enamel jewellery is more and more rare nowadays because it requires a lot of time and patience. In love with her work, Christine Alloing makes quality jewellery at a very reasonable price. Its rigorous and precise work, the choice of materials and the associated research, guarantee you an irreproachable quality for a very good quality/price ratio. Thanks to Pingtipong you no longer have to choose between price and quality. Treat yourself!