Bracelet in silver and swarovski "Space" collection by Ostrowski Design
Silver and Swarovski Bracelet
Commerçant français

90% de nos bijoux sont fabriqués en FRANCE ou en EUROPE !
Frais de port offerts dés 45 €
Produits en stock,expédié en moins de 24 heures En savoir plus
Pour plus d'informations sur nos bijoux appelez nous
Ou faites nous la demande par Email
Satisfait ou remboursépendant 14 jours sauf pour les bijoux Ostrowski Design : S'agissant d'articles confectionnés à la demande.
Gagnez des points fidélités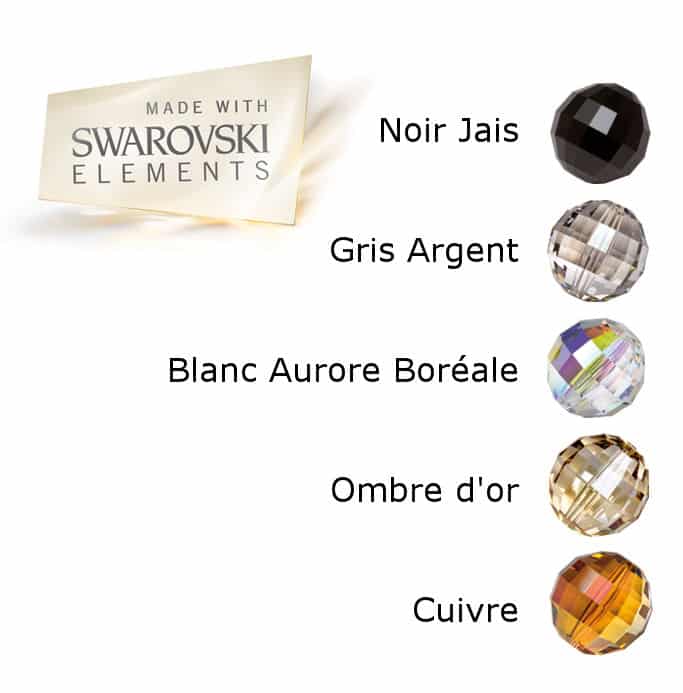 Be at the centre of a universe of Swarovski planets revolving around your arm!
Show your difference with this very original silver bracelet. Its space-themed design is very playful, each Swarvski sphere can rotate around its own axis. Marvellous by the reflections of silver as much as by those of Swarovski crystal, this bracelet will leave no one indifferent.
Available in 5 colours to be specified at the time of order:
Black
Silver grey
White Aurora Borealis
Golden Shadow
Copper
Size 19 cm, if you want another size please specify when ordering by Email.
Liste des catégories :
Black and anthracite jewelry
,
Bracelets
,
Grey jewelry
,
Handcraft jewelry
,
Jewelry
,
jewels with Swarovski® elements
,
Materials
,
Orange jewellery
,
Ostrowski Design
,
Shop
,
Silver bracelets
,
Silver jewelry
,
SPARK's bracelet with Swarovski® elements
,
Themes
,
Yellow and golden jewelry
,